Learning New Skills in Retirement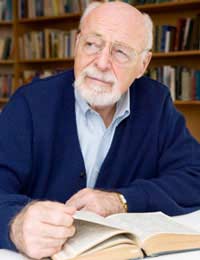 Learning new skills in retirement is a great way to keep your mind active and healthy. This can help you to avoid dementia in later life. Learning new skills in retirement can include going back into education or taking up a new hobby.
Studying in Retirement
Going back into education during your retirement is ideal for keeping your mind active. Further education is increasingly opening up to older people, with many choosing to do courses at home with the likes of The Open University and Learn Direct. As these courses are designed to be studied at home, you can study them in your own time (as long as you meet your assignment deadlines, obviously!).
In 2004, six per cent of Open University students were aged between 55 or above. Since then, The Open University has actively invited older students to study with them. If you would prefer to actually go back into the classroom, some colleges are offering opportunities to broaden your educational horizons and mix with other students (both older and younger).
If you are more interested in learning on an informal basis, The University of the Third Age provides an opportunity to do this. Lectures often take place at the houses of other students. The name is somewhat misleading, as it is not actually a university. It caters for those aged over fifty who are looking to learn about new subjects without the pressure of achieving academic credentials. Instead, you can simply study areas of interest. There is also the chance to interact with people from across the country who are interested in the same areas.
You can learn new languages at home through the plethora of CDs, DVDs and online language courses that are available.
Taking Up a New Hobby in Retirement
The extra time that is available to you during your retirement is an ideal chance to involve yourself in a new hobby. There are plenty of options when it comes to taking up a new hobby in your retirement. Some of the most popular include:
Arts and crafts – This can include knitting, cross stitch, embroidery, scrap booking, making cards, pottery, tapestry, dress making, carving, glass staining and painting.
Musical – This can include learning a new instrument and joining a choir.
Creative writing – This can involve writing in a journal or writing stories. If you want to have a wider platform for your writing, you can publish it online in a blog. Some authors have been "discovered" through their blogs.
Learning new skills is recommended as one of the ways to keep your mind active and healthy during your retirement. Keeping an active mind is thought to reduce your chances of developing dementia in old age, although some people will be affected by this regardless. Learning new skills can involve taking up a new hobby or continuing the learning process through further education. With extra time on your hands, retirement is an ideal opportunity to start learning the skills that you did not previously have time to do . As well as helping your mind stay fit and healthy, this has the added benefit to offering enjoyment.
You might also like...
A retired teacher in my early seventies with interests in singing, history (Family & Local) I look at my wife with some envy as she picks up her knitting at frequent intervals during the day. I wish I could find something equivalent that would be portable, useful,able to be picked up and laid down at intervals, and challenge me (fairly cack-handed) to learn a new skill. Any suggestions gratefully received! Loosestrife Darlington
Loosestrife
- 7-Aug-15 @ 8:08 PM