Financing and Grants Available for Transport In Retirement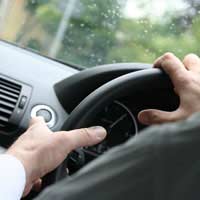 Living on a pension often means that spare cash for transport is scarce. Luckily, there are grants and other financing available for help with transport in retirement that can help with buying the right kind of transport to aid your mobility.
Adapting a Car
If you use the Motability Scheme to have your car adapted (see our article on 'Having a Car Adapted to Suit Your Needs' for more information on this), you may not need to contribute anything towards the cost of this. There are over 250 cars on the Motability Scheme that do not need advance payments. This means that your weekly mobility allowance will cover the cost of your Contract Hire agreement without you having to pay any extra yourself towards it.
If the full value of your weekly mobility allowance exceeds the cost of the car, you will have to pay an advance payment to cover the rest of the cost. You will need to pay this all at once to your Motability dealer at the start of the Contract Hire agreement. This will have to be paid for by you, but it's not usually a huge amount. They can be anything from £50 upwards, but this depends on the type of car that you choose. Generally, the bigger the car, the larger the advance payment.
If you're a Hire Purchase customer, you can use the Higher Rate Mobility Component of your Disability Living Allowance to pay for a Motability car (either new or used). Your allowance can pay for the cost of the car and its warranty, but they are unlikely to cover the cost of adaptations. In addition, you'll have to finance your car insurance, breakdown recovery costs, tax disc, servicing, repairs, replacement tyres and MOT (for a car that is at least three years old). This is why many Motability customers prefer the Contract Hire scheme, as all of this is included as standard.
For Motability car adaptations, Contract Hire customers may find that they don't need to pay anything for their chosen adaptations.
Ambulance Travel
If travelling by any other means if impossible, your GP can arrange for you an ambulance to take you to hospital appointments (and back home again). In most cases, your GP or another health professional will need to confirm that you are unable to travel by car or public transport. Alternatively, a hospital car may also be arranged. For future visits, your hospital can arrange for ambulance travel to and from the hospital. This service may be free, but be prepared to pay something towards it if this isn't the case.
Help with Travel Costs
In some cases, you may be able to claim back hospital travel expenses if any of the following apply:
You currently receive Disability Working Allowance
You currently receive Family Tax Credit
You have a HC2 or HC3 certificate from the Department of Social Security
You currently receive Income Support
You currently receive Job Seekers Allowance
You currently receive a War Pension
As this doesn't apply to all hospitals, you should check with your local hospital to see if they do this.
You might also like...
My dad keeps losing balance on his legs done have much money he needs a mobility scooter need help to get him one no good on his legs
Giggles
- 8-Sep-17 @ 1:31 PM
I have just come out of hospital. I have astma and very difficult to walk .I can not go out I need some help getting a mobility scooter.i can not afford one I am 71 years old any help ?
Asz
- 17-Sep-16 @ 2:51 PM