Can Supplements Keep Your Mind Healthy?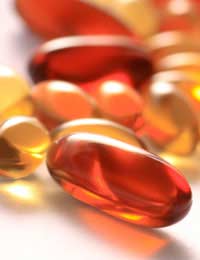 Losing your memory and experiencing a general decline in your 'brain power' might seem like an inevitable part of the ageing process, but research has suggested that this does not necessarily need to be the case. Health experts have suggested that along with taking regular exercise, eating the right foods can have a positive impact on your 'brain health'. Taking nutritional supplements is often recommended as a way of maintaining a healthy and active mind, but which should you be taking?
Omega-3 and Omega-6 Fatty Acids
These are found in oily fish and are commonly known as "brain food" due to their ability to tackle dementia symptoms. Fish oils contain DHA, which many of us do not get enough of. Low levels of DHA in your diet can significantly reduce your memory as you get older. Consuming fish oils on a regular basis can make it more likely that you will maintain an active and healthy mind.
Zinc
This mineral is vital for stimulating the nerves and improving the functioning of the brain. It is naturally found in oysters and seaweed but supplements are available if you don't fancy eating either of those foods.
Gingko Biloba
This is not a nutritional supplement as such, but it is believed to have a positive impact on your short-term memory. Made from the leaves of the gingko biloba tree, this herbal remedy can improve circulation throughout the body and has an effect on the strengthening and rebuilding of capillaries, which is thought to reverse the effects of structural damage around the brain area. This makes it effective for patients who have experienced memory loss due to having had a stroke or developing dementia. These are typically available as herbal tablets from health food shops.
Antioxidants
Vitamins that contain antioxidants are also recommended for keeping your mind fit and healthy. This can include vitamins C, E and B complex. As you age, your brain becomes more susceptible to free radicals due to a reduction in antioxidant enzymes. At the same time, lipofuscin can build up, and this has been linked to the forgetfulness and bad memory that characterises the ageing process. Consuming more antioxidants in your diet is a good way to try to counteract this.
Vitamin E has been linked to reducing the rate at which brain power declines in dementia sufferers, especially when consumed in conjunction with donepezil drug. Vitamin B complex deficiencies have been linked to dementia.
Other vitamins
As well as the vitamins mentioned in the previous paragraph, there are others that can play a big role in 'brain health'. For example, a deficiency in vitamin A can result in memory loss.
Taking the right nutritional supplements can make a partial contribution to keeping your mind active and healthy as you get older, but they work best in combination with exercise and other mind-boosting activities such as doing puzzles. When used alone, they will probably not be as effective in maintaining a healthy mind in retirement.
You might also like...