Choosing the Right Bed With Mobility Problems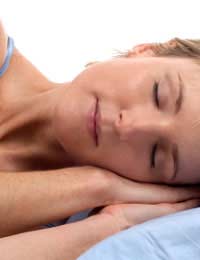 As anyone with mobility issues will know, choosing the right furniture to ease mobility and increase accessibility in the home is of paramount importance. Ensuring space around the thoroughfare areas is vital for manoeuvrability, particularly for those with wheelchairs or mobility scooters. And it's imperative that any aids around the home – such as rails to assist standing – are easy to get close to. But one of the most crucial things to get right is buying the right bed.
Bed Size
First of all, look at the size of your home. Do you have the right sized bed? Often those in retirement have downsized from large family homes, or even sadly lost their loved one along the way, but will still have the bed they used before. A large double or king sized bed might be lovely if you have the space for it or need to share it with a wife or husband, but if you're living alone, or have less space, then perhaps it's wise to consider whether you need a large bed at all.
A smaller bed will allow more freedom for movement around the bedroom, and decrease the need for heavy bedding, making changing the bed linen easier too. Bed manufacturers and stores will deliver new beds and many will even assist with removal of the old bed. If they don't, contact your local council who will almost certainly have a service for removing and disposing of old beds.
Adjustable Beds
Adjustable beds have been used in hospitals for decades, but only in the last twenty years or so have they been available for home use. These days the flexibility of adjustable beds is extraordinarily well developed, and whatever your restrictions in terms of mobility, there will be a bed that can assist with getting in or out of the bed, or finding a comfortable position when in it.
Many of them have backs that lower up or down, making sitting or lying simply something that's done at the touch of a button, making sitting in bed reading or watching TV easy.
Profiling
Most companies that sell adjustable beds should offer some kind of profiling, to ensure that you get the right bed. This means checking that the bed is the right height for you, or perhaps offering a bed with adjustable heights making getting in and out easy – again at the touch of a button. Beds can be offered with side rails for mobility support and safety, and once in, there are a range of different positions available, enabling the user to enjoy being comfortable
Choosing the Bed
Chat to an occupational therapist to explore your needs, or contact the Medicines and Healthcare products Regulatory Agency (the MHRA) for advice on getting the right bed, and to explore the options fully. The MHRA will have a list of approved suppliers of all mobility and healthcare devices including beds, but there is also the Medical Devices Agency, with whom your local council can put you in touch.
You might also like...