Adapting Your Home to Keep Mobile in Retirement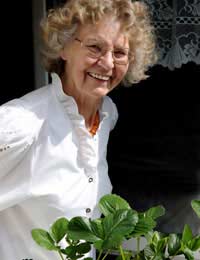 Many people who find their mobility going downhill find themselves forced into adapting their home in order to continue living in it. This can take many forms, including StairLifts (see our article on 'Having a StairLift Fitted' for more information), wheelchair-accessible bathrooms, wheelchair ramps and accessible kitchen features.
Wheelchair-Accessible Bathrooms
If you're disabled, you may be finding it difficult to manoeuvre your wheelchair around the bathroom, as many are simply not designed for accommodate wheelchairs.
Toilet rails are one of the most useful bathroom adaptations. These usually take the form of rails that are built around the base of the toilet to give you something to hold onto while lowering yourself down to the toilet or raising yourself back up.
Showers
Roll in showers usually have no doors, so you can easily get in and out without having to struggle. These usually have collapsible water retainers to stop water from running out of the shower into the rest of the room. Look for ones that are definitely slip-resistant, as accidents can easily happen in the shower (or bath).
Shower seats
are a good idea if you find standing in the shower difficult or uncomfortable. They allow you to remain seated while you wash.
Baths
Some baths have built-in seats (often at the right height for wheelchair users to able to get in and out more easily) and handrails to make bathing more comfortable. Walk-in baths are another good option. Make sure that you choose a bath that is slip-resistant to limit the risk of having an accident.
Ramps
The amount of space around your doors will determine whether you can install a permanent wheelchair ramp. If this is impractical or will cause inconvenience for other people, a temporary ramp can do the same job. You can buy wheelchair ramps that can be folded down and unclipped when they're not in use. Some are also portable, so you can take them to other people's houses. Whichever, type you choose, look for the types that have safety edges, a practical handle (for carrying) and a non-slip surface.
Make sure that the ramp is wide enough for there to be at least 1m of free space around the wheelchair at all times, otherwise you can easily have an accident. The high up stand at each end should be around 100mm. The handrails should be around 900mm high.
Kitchens
Accessible worktops, cabinets and shelving are available, and these are adjustable. Accessible kitchen faucets (such as taps) are also available, and these tend to be longer than normal to make it easier for you to reach them if you're in a wheelchair.
Swing Door Openers
These allow you to open doors electronically, which can be a great help if you have poor hand dexterity and struggle to turn door handles. These will usually allow you to close doors electronically too.
Most of the adaptations are available in the UK from specialist companies, but some are only be available in the US, which may involve ordering online. If this is the case for the adaptation that you want to buy, you'll need to be very sure of exactly what you're buying before you place an order.
You might also like...