Living with Arthritis: A Case Study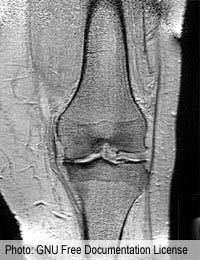 When Iris Benjamin-Katz was diagnosed with degenerative arthritis of the knees, elbows and spine at the age of just thirty-seven, she feared that her life as she knew it would be change forever. Living with arthritis for almost thirty years has been hugely challenging – especially given the mobility problems that she now suffers with as a consequence of how the condition has developed – but learning how best to deal with her situation has helped give her a fresh perspective on things.
Mobility Problems
In the aftermath of her diagnosis, Iris was initially optimistic that her mobility would not go dramatically downhill given that the arthritis in her knees and elbows was not too significant. This was not to be the case though, as she went on to develop arthritis in her spine as well, which resulted in considerable pain and mobility problems.
After undergoing a series of tests to determine the problem, she had an spinal fusion operation to fuse together vertebrae in the spine. While that brought her some temporary relief from the pain, she still struggles to walk or even sit for very long without experiencing discomfort. Even activities such as doing the housework put too much strain on the areas affected by the arthritis.
Although the spinal fusion operation took place over twenty years ago, Iris is still an outpatient at the hospital and returns there on a three monthly basis for pain-relieving injections on either side of her spine. Now aged 66, Iris has also developed arthritis in her fingers and right hand.
Coming to Terms with Arthritis
After first being diagnosed with arthritis, Iris admits feeling depressed: "I cried all the time, and just felt as though I was sinking lower and lower". Unable to see any hope for her situation, she arranged an appointment with her GP. He helped her to see that her condition was something that she must accept. Taking his advice, she visited the library and borrowed books written by Dr. Christian Barnard.
Getting Help and Support
As well as the three monthly pain-relieving rejections, Iris also takes medication for her arthritis.
Through her daughter (who is a nurse at the local Primary Care Trust), Iris came across the Expert Patients Programme (EPP) self-management course. Run by the Expert Patients Programme Community Interest Company (EPPCIC), this is designed for sufferers with long-term illnesses to help them deal with the symptoms and regain some control in their lives.
This gave Iris an added grounding of her condition. She says, "It has taught me to accept and understand my problems, to plan my days, and to not expect too much from myself. In addition, I have also learnt to understand the cycle that evolves from pain, and how to ask for help when I need it. My arthritis is never going to go away, therefore I need to deal with it". As a result of the self-management course, Iris now feels more at ease with her arthritis, despite the obvious difficulties that it presents.
You might also like...