Learnt New Skills in Retirement: A Case Study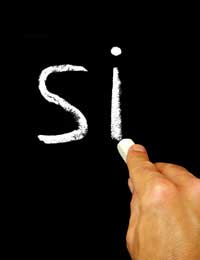 Marion is an avid language learner whose love of languages has taken her to some amazing places, as well as helping to keep her mind active and healthy during her retirement. Marion has always been a very active woman and has been involved in voluntary work throughout her life, as well as being a keen hill-walker and gardener. After her husband sadly passed away, she wanted to spend her free time developing her intellectual skills as well as staying physically active.
Broadening Her Horizons
Like many older people, Marion was keen to learn some new skills during her retirement. In particular, she wanted to use her extra time to take her love of languages and foreign culture further. Although she did not choose to learn a new language specifically to help her mind to stay active and healthy, it has the added advantage of doing so.
Having already learnt French and Latin in the past, learning Spanish felt like a natural progression. As well as Spanish being one of the most widely spoken languages in the world, Marion also wanted to be able to read Spanish literature. Combining her love of travel with learning Spanish seemed like an ideal way to do this. Knowing of her passion for languages and travel, a friend drew her attention to a newspaper article recommending Cactus as a good provider of language holidays.
Taking Language Courses Abroad
While most people take evening classes or home study courses, Marion has taken her language learning far beyond this. She has opted to take language courses abroad at specialist language schools run by Cactus Worldwide as she enjoys the opportunity that this provides to 'learn the language in the place where it is spoken'.
Most of her courses last for two to three weeks, which she advises is necessary for learning Spanish to a more advanced level. As a result of her courses, she now enjoys reading literature by Latin American writers, and makes an effort to keep her Spanish skills polished by reading and listening to tapes and songs when back at home. Despite this, she still experiences an inevitable lapse in her language skills as she has little opportunity to practice her Spanish speaking skills when back in the UK.
The Advantages
Taking her language courses abroad also allows Marion to see some fascinating places that she might not otherwise get the chance to experience. So far, her travels have taken her to Cuba, Mexico, Colombia, Argentina, Costa Rica and most recently Peru. She hopes to visit each of the Latin American countries as part of her studies, before moving onto Spain.
There can be a few minor downsides to learning a new language abroad. She admits that travelling alone in foreign countries can be daunting. "I certainly wouldn't explore Mexico City alone, as it was a bit scary - even when getting taxis within the city. However, Colombia didn't live up to its reputation in that it was very easy to travel alone there" says Marion. Fortunately, Marion does not have to spend much time alone whilst taking her language courses. Her days are spent at the language school, and she returns home to the host family whose house she is staying in during her visit to the country.
Marion believes that her passion for learning languages allows her to keep her mind active and healthy. In particular, being immersed in the environment in which the language is spoken for one to three weeks is much more stimulating and challenging than simply taking a course at an evening class or using tapes and books to teach yourself at home. She loves having the ability to interact with locals, which provides an added drive to develop her language skills given that more than just the basics are needed to get out and about.
RETIREMENT MOBILITY IS FOR SALE.
This website is for sale [more info].
You might also like...