Car Purchasing and the Motability Scheme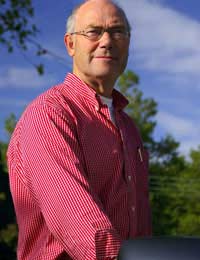 If mobility becomes a problem, you might find that travelling in cars and getting in and out of them troubles you. If this happens to you, there are two main options. Firstly, you can have your current car upgraded with Motability adaptations to make driving more comfortable (see our article on Having Your Car Adjusted To Suit Your Needs for more advice on that). If that doesn't appeal to you, the Motability scheme lets you choose a new car that should suit you better.
How does the Motability Scheme work?
Through the Motability Scheme, you can use your disability allowance to help you buy a new car. The vast majority of those who are eligible choose Contract Hire. This entitles you to certain benefits including insurance and personal accident cover, servicing and maintenance costs, full RAC breakdown assistance, free replacement tyres from Kwik-Fit and free window and windscreen replacement. With Contract Hire, you can buy a new car every three years.
The alternative option is Hire Purchase. This is the better option if you would prefer to buy your own car outright. You can negotiate the car's purchase price with your Motability dealer and order any necessary adaptations to the car, but you must sort out your own insurance, breakdown cover, servicing and repairs, as well as your car tax disc.
Who is eligible for the Motability Scheme?
For the Motability Scheme, you need to be receiving one of the following:
The Higher Rate Mobility Component of the Disability Living Allowance
The War Pensioners' Mobility Supplement
In addition, for Contract Hire, you must have at least a one-year award length left, and for Hire Purchase, your allowance needs to last for the full length of the agreement.
A clean driving license with no bans is also necessary. Drivers aged under twenty-five are restricted, as are those with only provisional licenses.
Purchasing adaptations
For Contract Hire, many of the popular adaptations are available at no extra cost and can be ordered from your dealer at the same time as your car, so you don't have to wait any longer for those.
Choosing a car
Visit at least two Motability dealers to make sure that you see the widest range of cars. There are 4500 in the UK. You can find one near you by using the 'Find A Dealer' tool on the Motability website.
Arrange an appointment with a Motability specialist to discuss your personal requirements.
Take your mobility equipment along so that your dealer can help you find the right car for you.
Taking a test drive is by far the best way to decide if a particular car is right for you.
If you're a wheelchair user, you might want to look at Wheelchair Accessible Vehicles (WAVs). These cars are specially adapted to accommodate wheelchairs for drivers and passengers, and have a built-in ramp at the back to make entering and exiting the car easier. They are available on a five-year lease, although three-year leases are available on request. The mileage allowance is 10,000 miles. You can use the Motability website's 'Find A Dealer' tool to find a WAV Motability dealer.
Paying for your car
You can get financial assistance to help you pay for your car, but this won't necessarily cover all of the cost (depending on the type of car that you decide on and its size).
Advance payments must be made on some cars. These are made in a lump sum at the start of the contract and must be paid to the dealer. Advance payments are calculated at quarterly intervals, so they can change throughout the course of a year. They account for the difference between the amount that is covered by your disability allowance over the three years of the agreement, and the overall cost of the car. Not all Motability cars require an advance payment.
Charitable grants and government grants can help with some of the costs, but they are usually only given towards the cheapest suitable option. All applicants are expected to pay at least £200 towards car costs, but financial support can help with the remaining costs.
You might also like...
I have a motability car 4 1/2 years old (2008).It is a VOLVO S401.6, I want to buy it but cannot find out how to get information on how much will it be.Can you help me please.
kateet
- 25-Dec-12 @ 1:11 PM
orderd car on friday but had to cancel monday am i lible
scud
- 11-Jun-12 @ 1:43 PM
cant afford petrol .disability benifit stopted,can i swap mobility car for smaller one. had this one two years.and get high rate mobility
and mileage has to be 40,00 miles or less.
sg
- 16-Feb-12 @ 12:04 PM
the hire purchase scheme operated by motability fails at every hurdle to make clear exactly how the scheme works...all i know is that cars have to be 3 yrs old or less and that agreement can be over 3 4 5 yrs depending on cars value...the thing that is not made clear is the interest rates and examples showing how this would affect a purchase..any information that would make this matter a lot clearer would be most beneficial.
sg
- 16-Feb-12 @ 12:02 PM