What Are The Restrictions On Motability Vehicles?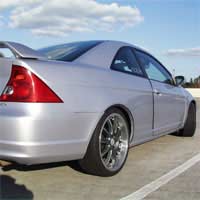 Q.
I have a mobility car - a Zafira, but am finding it dificult to get in and out of it as my disability gets worse. I went to look at other cars but found the Zafira the only car of that seat height.
Whilst we were looking we saw a Vivaro which was sturdy with solid seating and I was able to get into and out of it really easily. The doors were sliding and the car seemed perfect to me. I own 3 dogs which are my life and also my only reason for over coming pain and going out at all, so this vehicle would suit my disability and lifestyle perfectly. I was told however, that I couldn't get this vehicle on Motability as it was classed as a commercial vehicle.
What are the rules on the type of vehicle you can get on Motability?
(S.W, 31 March 2009)

A.
There are over 3000 cars available on the Motability Scheme and over 40 different manufacturers are involved in the scheme. In many cases, it is possible to get the same car as you had previously but this can't be guaranteed. In this case, the Vauxhall Zafira is an adapted commercial Multi-Purpose Vehicle that can be converted with regards to seating by one of the Motability suppliers that do this.
The Makes and Models Available
Some of the manufacturers and models that are available on the Motability Scheme include:
Alfa Romeo - Turismo
Audi - Cabriolet
BMW - ES
Chevrolet – Matiz, Aveo, Lacetti, Epica, Captiva
Chrysler – Sebring, New Grand Voyager
Citroen – C3, C4, C5, Picasso, Dispatch
Daihatsu – Materia, Sirion, Terios
Fiat – Bravo, Panda, Grande Punto, Sedici, Doblo
Ford – Fiesta Zetec, Fusion, Focus, C-MAX, Mondeo, Galaxy
Honda – Jazz, Civic
Hyundai – Getz, Santa Fe
Jaguar – X-TYPE
Kia – Picanto, Rio, Sedona
Mazda – New MX
Mercedes-Benz
Mini
Mitsubishi – New Colt, Lancer, Outlander, Grandis
Nissan – Micra, New Note, Qashqai
Peugeot - 207
Renault – Clio, Scenic, Grand Scenic, Megane, New Megane, Espace
Saab
Seat - Ibiza
Skoda
Smart
Toyota – Yaris, Prius
Vauxhall – Astra, Corsa, Vivaro
Volkswagen – Golf, Golf Estate
Most of the big manufacturers have cars available on the Motability Scheme. New models are being added on a regular basis, so it is likely that the model of your choice will become available on the Motability Scheme sooner or later.
Advance Payments
Your choice of car will often be affected by how much you have to spend. If you are relying on the higher-rate mobility component of your Disability Living Allowance to cover the costs of buying a Motability car, there will be fewer options available to you. This isn't to say that the available options will automatically be inferior though, as you can get popular models such as the Ford Fiesta. If you want to buy a more expensive car than your Disability Living Allowance will cover, it is possible to pay the difference and this increases your options.
Adaptation Requirements
If you require specific adaptations to your chosen car, this may affect the model that you can get on the Motability Scheme. For example, if you need the car seat(s) to be a certain height, this will not be available on all models. Likewise, certain safety and comfort features will not be available on all models, so this can be another big factor in the model(s) that will suit your needs.
If you have any doubts as to whether the car of your choice is available on the Motability Scheme, you can call the Motability Operations car scheme customer service team to discuss your individual needs. They will be able to offer more advice on the type(s) of vehicles that would suit your disability and lifestyle best. You can find the contact telephone number on the Motability website.
You might also like...
Can i use the vehicle for business purposes ie for travelling to and collecting / returning vehicles i want to work on
Gwedge
- 8-Mar-15 @ 5:12 PM