Coping With MS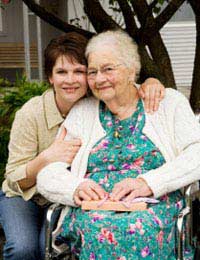 Living with Multiple Sclerosis (MS) can make your life challenging, and it can be difficult to know how to cope with the condition. As a chronic and debilitating autoimmune condition, it can be highly distressing. Understanding the disease and its symptoms can go a long way towards coping with it, especially as it can help you to feel like you have some control over your health. MS sufferers often feel that they have no control over what is happening and this can quickly overwhelm them.
Pain and Fatigue
These are often everyday experiences for MS sufferers. This can have an effect on walking and general mobility, and may lead you to alter your living and working environments to help you cope better.
Decreased mobility often means that you will need to enlist family or friends to help you with tasks that used to be second nature to you, such as housework. Tasks that you can still do may take a lot longer than they used to, and this can be frustrating, especially if you are used to being independent.
Psychological Symptoms
As well as the physical symptoms, MS also has a psychological side. Depression and anxiety are common, and don't necessarily correspond with your physical problems. For example, you can be having relatively mild physical symptoms, but feel overwhelmed by your emotions. This can result in a vicious cycle in which your mind makes you feel as though your physical symptoms are worse than they actually are. If this happens to you, you may want to ask your doctor about taking anti-depressants to help you cope with your emotions, especially in stressful times.
These feelings can be scary, but it is important not to give in to them. As well as making you feel useless about yourself, it can also make your physical problems seem much more intense, which in turn makes you feel even worse about yourself. Instead of focusing on what the condition doesn't allow you to do, try concentrating your attention on the things that you can still do. You might not be able to control the illness, but you can prevent it from taking over your life. Setting aside time to do things that you enjoy can help you to retain a sense of control over what is happening to you.
Diet
MS can't be cured, but you can use diet, nutrition and exercise to help you fight back and take control of your life. MS relapses can be triggered by certain foods, so it is important to cut these out of your diet to give yourself the best chance of avoiding them. Unhealthy foods are one of the worst culprits, as are any foods that you are intolerant of (for example, if you are lactose intolerant).
This can be somewhat difficult if you don't actually know which foods you may be intolerant of. A quick way to find out is to take a food intolerance blood test, which will highlight food intolerances. Armed with this, you can consult a nutritionist, who can help you to work out the right diet for your circumstances.
Most people will find that a simple diet that is rich in healthy food and low in salt, sugar and saturated fat will work best as it doesn't overload your already delicate immune system. The results of the food intolerance blood test will have a big effect on this though as it will determine what you should and shouldn't be eating.
Exercise
Many MS sufferers find exercise to be beneficial, as it can help to prevent muscle weakness and improves your circulation. In this sense, it can give some control of the condition. By changing your diet to improve your general energy levels, you will hopefully feel a bit more energetic. Good forms of exercise include swimming, yoga, floor exercises. Physiotherapy, breathing exercises and meditation can also be beneficial.
You might also like...