Coping With Arthritis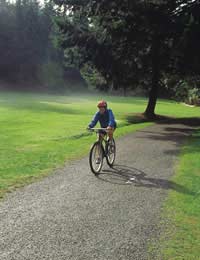 Arthritis can be a distressing condition. For many sufferers, it restricts mobility so much that living a normal life is almost impossible. Thankfully, there are things that you can do to help your arthritis become more manageable.
What is arthritis?
To help you cope with arthritis, it's important to understand exactly what it is and why it occurs.
Arthritis is an autoimmune condition, which means that your body starts attacking the immune system. This results in the characteristic pain, stiffness and inflammation that plague many sufferers.
Symptoms
There are several symptoms of arthritis. The most common ones are:
Stiff, painful and inflamed joints
Swelling in the affected areas
Exercising
Gentle exercise can help to improve the state of your joints, but it's best not to exercise too much when a bout of arthritis flares up, as it can make your joints more stiff and painful. Despite this, experts advise that you do a little bit of exercise every day, as it can actually help you to cope better with the condition in the long term. It also improves your general health, which is another benefit.
Exercises that encourage endurance and flexibility are recommended. Flexibility exercises are a good option when you're starting out on your exercise plan. These can help to prevent your mobility levels, as arthritis sufferers often suffer from restricted mobility due to the stiffness of their joints. As you get further into your exercise plan, you can start to incorporate weight-training exercises to build up your strength and endurance. Cycling is a good example of this, even if it's just on a stationary exercise bike in your living room or local gym. If pain and joint stiffness makes you reluctant to take part in any form of exercise, you might want to try exercising in water, as this can reduce the amount of stress placed on your hip and knee joints, and your spine. Aqua aerobics or swimming are good examples of water exercises.
If you're in any doubt though, it's best to consult a medical professional (such as your GP or an occupational therapist) for advice, as they will be happy to recommend an exercise plan that takes your arthritis into account.
Medication
Medication is the single best way to treat and cope with arthritis as it directly targets the pain and joint stiffness. There is a wide range of different types of arthritis medication available on prescription, but not all of these will be very well suited to you. For many people, it's a case of trial and error until they find a particular type of medication that offers them some relief. Some of the main types of medication include:
Painkillers can help to dull the pain. Prescription painkillers are more powerful than the types that are readily available in chemists and supermarkets, and your doctor can prescribe these if you're in a lot of discomfort. However, it's easy to become hooked on them, so your doctor may be reluctant to do so.
Non-steroidal anti-inflammatory drugs target the inflammation in the joints, and also offer light pain relief. However, for long-term use, they can result in stomach problems. The instruction leaflet in the box should offer advice on how the chances of this can be reduced. Cox-2 inhibitors are now available, and these tend to be kinder to your stomach. These are thought to be less safe for those with a history of heart trouble though.
Steroids can be prescribed to reduce inflammation. On a long-term basis, they can contribute to osteoporosis (brittle bones), which can in turn result in mobility problems. There are other potential side effects too. You'll usually be prescribed the lowest possible dose (for your needs) and given frequent monitoring. If you have steroids injected into the affected joint(s) instead of being taken orally, this can limit the possible side effects.
Disease-modifying anti-rheumatic drugs fight the disease from the inside. By suppressing the immune system, they can slow down the development of the arthritis. However, this can be highly dangerous, so you would need to be frequently monitored.
Anti-TNF therapy stunts the activity of the TNF chemical. This is believed to play a big role in causing inflammation in the joints. As with the other forms of medication, there are potential side effects, but they can help to fight severe rheumatoid arthritis. This method is combined with methotrexate tablets.
You might also like...