Dealing With Incontinence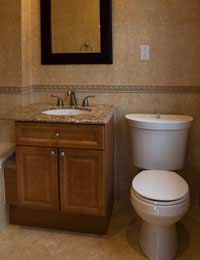 Incontinence may be an embarrassing health problem but it affects more people than you might think. The condition can take two main forms: urinary incontinence (losing control of your bladder) and faecal incontinence (losing control of your bowels). Urinary incontinence is the most common form but you can suffer from both simultaneously. Incontinence may seem like a condition that you'll merely have to put up with but there is plenty of help and support for those who are affected by the condition.
What Is Incontinence?
Most people can control the muscles in their bladder and bowel to stop or start urination or a bowel movement but this disappears if you're incontinent. In terms of severity, it can vary from the odd bit of leakage through to a much more regular loss of control.
Who Is Likely to Develop Incontinence?
Anyone can develop incontinence but it's not uncommon for dementia sufferers to experience it due to the nature of the condition. For example, a dementia sufferer may forget to use the toilet, forget where the toilet is located or not even realise that they need to use the toilet at all.
There are various medical factors that increase the likelihood of becoming incontinent. These include urinary tract infections, constipation (which can place significant pressure on your bladder and also makes you more likely to suffer from faecal incontinence), the side effects of some medications and for men, problems with the prostate gland.
Dealing With Incontinence
Incontinence pads can be useful in helping you to feel more comfortable when out and about as they will soak up any minor leakage. If you're worried about leaking during the night, you can also wear them while you sleep. As these are can vary in terms of absorbency and comfort, it's important to find one that fits well and offers adequate protection.
Wearing loose clothing on your bottom half can be helpful as it is easier to remove. Having to undo fiddly buttons or belts can increase the chances of accidental leakage so this is best avoided wherever possible.
If you experience incontinence during the night, have your last drink several hours before you go to bed. You may want to put waterproof sheets and covers on your bed in case you accidentally leak. You can also use absorbent sheets underneath your usual bed sheets as extra protection.
If leakage does occur before you get to a toilet, make sure that you wash the wet or soiled areas of your skin as soon as possible to prevent skin irritation and for hygiene reasons. A gentle soap and some water should be enough to do this.
Where to Get Help and Support
Incontinence can be a highly distressing health complaint and it's understandable that most sufferers want outside help and advice on dealing with it. Your GP is a good place to start as he or she can refer you to a local community nurse or continence advisor, who can offer advice on how to manage your incontinence based on your personal situation.
Beyond this, you may want to get in touch with the Bladder and Bowel Foundation. This is a charity that offers support for anyone who is suffering from bladder and bowel problems.
You might also like...