About Our Site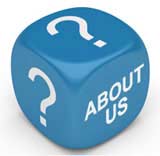 RetirementMobility was formed to offer a unique reference point on staying mobile and using mobility equipment.
As you get older, it is common for your mobility to start declining. This naturally affects some people more than others, but it doesn't have to have an irreversible impact on your age. RetirementMobility offers information and practical advice to help you live your life as fully as possible, despite mobility problems.
If mobility problems are severely restricting your general movement, the Mobility Equipment category offers advice on choosing the right type of mobility equipment. In the Mobility Finances category, you will find information on getting financial help for your chosen mobility equipment (if you are eligible), along with concessionary travel schemes. The Transport category discusses issues such as buying a car through the Motability scheme, having a car adapted to cope with mobility problems, the Blue Badge parking scheme and taking mobility equipment on public transport.
The Health category discusses living with medical conditions such as Alzheimer's Disease, Multiple Sclerosis (MS), arthritis, high blood pressure and osteoporosis. You will also find advice on keeping your joints and bones healthy, maintaining a healthy eyesight and taking supplements. The Fitness section offers advice on exercising during your retirement. If you're looking for practical advice on maintaining a healthy mind, check out the Keeping Your Mind Active category.

Related Articles in the 'Site Information' Category...